Nothing starts the New Year like a major new project!
Body Corporate Maintenance Work
The One Macquarie building is a unique, luxurious apartment complex in Teneriffe, offering one of Brisbane's most exclusive riverside addresses.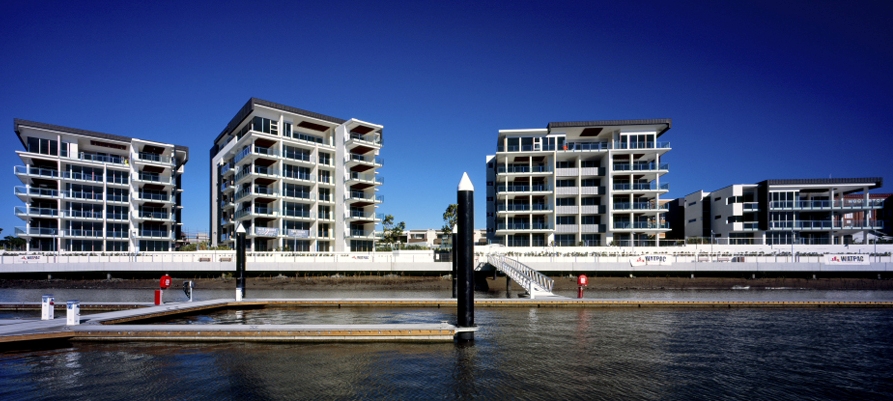 A fresh coat of paint will brighten and freshen the exterior of the building. But a great exterior paint job does more than just brighten the appearance of any home or building. The paint helps protect the structure from our extreme elements that we suffer here in beautiful Queensland.
Body corporate maintenance work is just some of our projects at Darren Slater Painter & Decorator and we couldn't be happier to have our painters at this awesome location.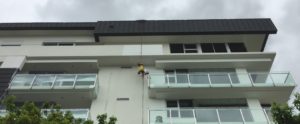 This complex is made up of four separate buildings comprising of 34 apartments. These exclusive residences feature luxurious finishes and features including gymnasium, lap pool, steam room and 17 marina berths.
Oh and the view is undeniably amazing.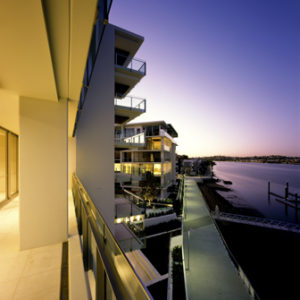 The project consists of painting the external buildings, pool areas, garden walls, gymnasium and car parks and will take us approximately 4 months to complete.
Abseiling equipment makes reaching those hard to reach places a piece of cake!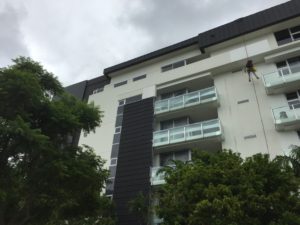 So…watch this space for regular updates on our progress as we work at this beautiful location.