Porters French Wash…perfect for your home!
We were recently engaged to paint a beautiful new big home in the Sunshine Coast Hinterland.
Our clients were building their dream home and wanted to create a warm, lived in feeling for their new home on acreage and what better way to create this than by using Porter's French Wash product.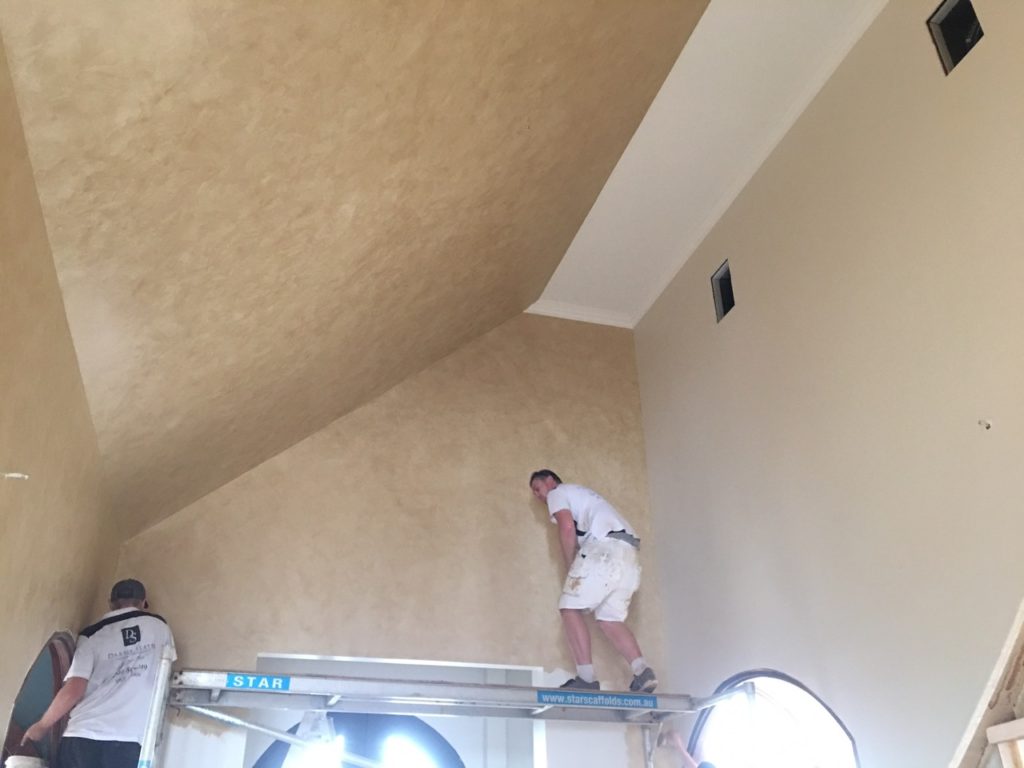 Porter's French Wash creates the look of a delicate broken colour – a subtle marble-like finish which was discovered centuries ago by European masters.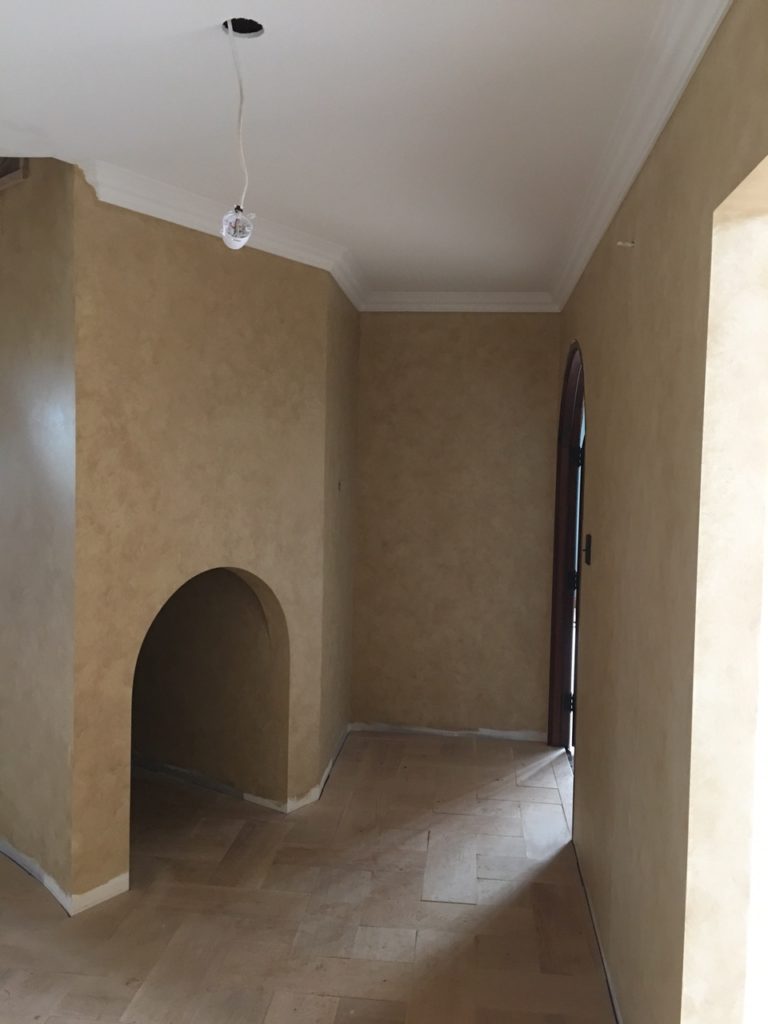 In this case, the French Wash was applied over Porter's Low Sheen Acrylic to create a soft, broken look, which is perfect for large areas.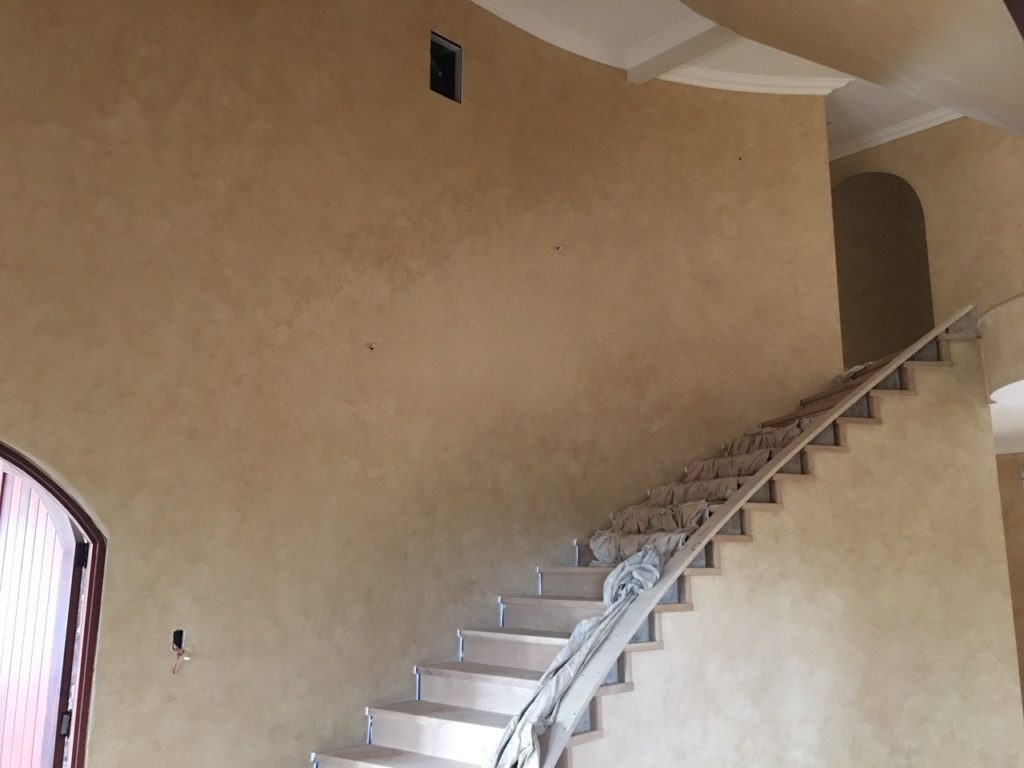 A beautiful feature of Bronze and Bronze Verdigris put the finishing touches to create a beautiful, authentic and warm room.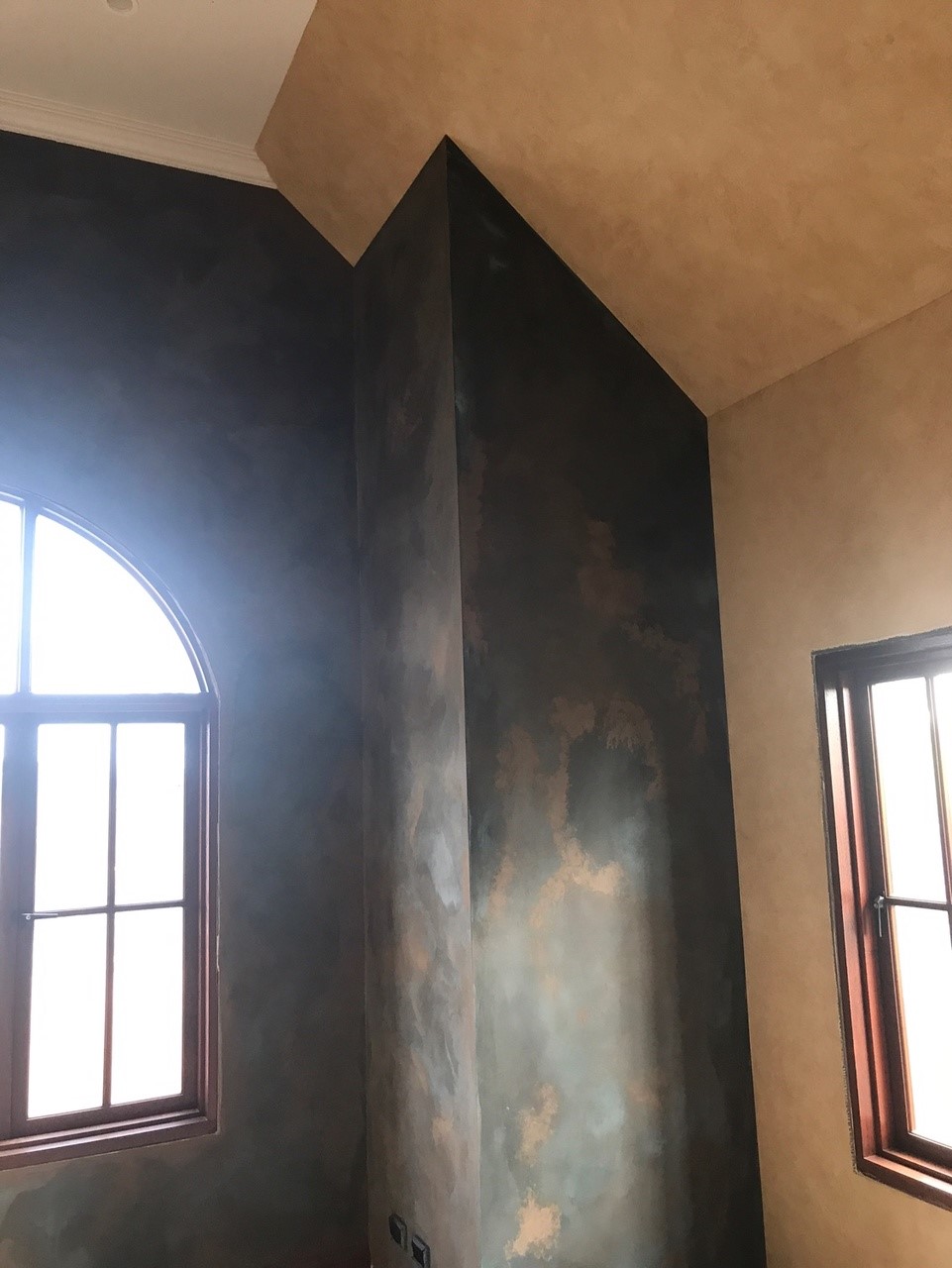 This new "ol' farm house" is certainly much more than that. I certainly can see myself sitting back there by the large window with a drink next to the warmth of the beautiful stone fire place.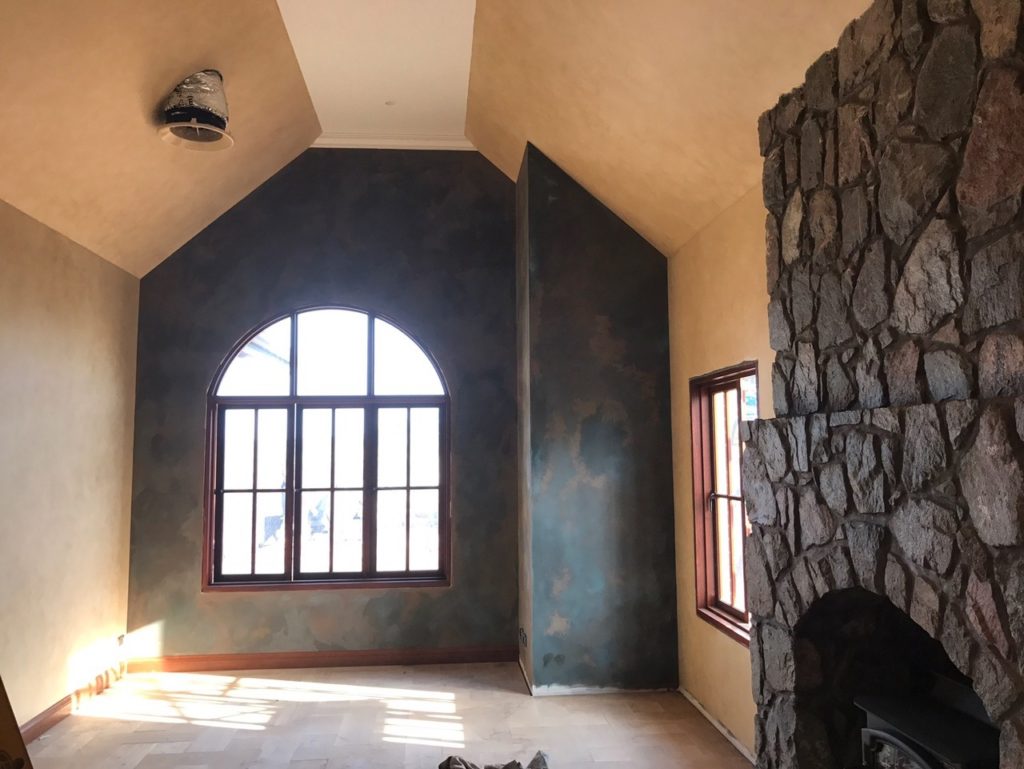 It is such a pleasure and a privilege to be invited into our client's homes and help make their ideas come to life….oh and there are far worse places to be working than in the beautiful Hinterland of the Sunshine Coast.
Call Darren to discuss how these beautiful finishes can give your home that touch of something different.