Furniture Revival
Old pieces of furniture have an aura of history, nostalgia and are irreplaceable, but how do they fit into our homes when they are worn and unappealing?
A recent client has just experienced this dilemma. Finding the perfect pieces to go with her classic home was proving to be impossible, but with a little bit of imagination, the perfect pieces of furniture were just a pot of paint away. One call to Darren Slater Painter & Decorator and Darren had Luke ready to give this old furniture new life.
With a visit to the local Porters store, Luke purchased the Porters Paint Chalk Emulsion and some Antique Bees Wax. These products were the best choice to achieve the expected outcome for this furniture, which was a white shabby chic look. The Chalk Emulsion leaves the furniture with a soft chalky appearance.
Our client chose her favourite fabric and now the lounge is ready for the upholsters to recover, and when complete, it will be a valued piece in our client's furniture collection.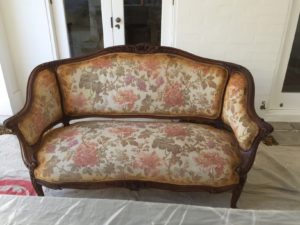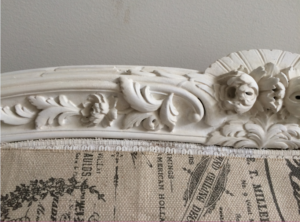 So whatever the painting project, our team of qualified, experienced tradesmen can help you achieve your creative ideas. You are only limited by your own imagination. Use this cooler weather to get the projects completed to have your home ready for spring entertaining!