When the MAN CAVE needs a Make-Over
Follow the journey of this much loved room as it is transformed.
You know when you're sitting there in your man cave, knowing it really needs some TLC and a bit of a make-over!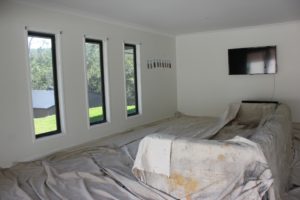 The walls are bare, you are looking for inspiration and your mind is blank. Well check this out, the result will be a MAN CAVE that is not only modern and fresh, it will be masculine and textured…just as a man cave should be.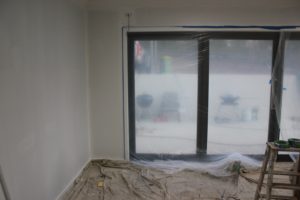 It is important to protect the area, so spend time laying the drop sheet, covering windows and taping the architraves and door jams, as the application of the chosen product is not the standard brush and roller application.
Using Porter's Fresco, also known as polished plaster, the technique and application are difficult, but definitely have a result that is worth the effort.
The colour of the Fresco is called Double Stone Age, with 2 coats required for the ultimate finish. The product is applied with a trowel for the two coats, and the technique is similar to the application of concrete render.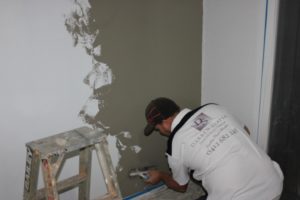 Great work doesn't just happen overnight….so watch this space to see the stunning result of this Man Cave in the coming weeks.