Our good friends at Porters Paints were moving to their new premises at New Farm and we at Darren Slater Painter & Decorator were privileged to be given the task of transforming their new store. What a compliment it was for Porters to approach us at Darren Slater Painter & Decorator.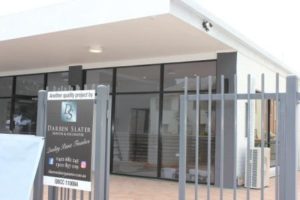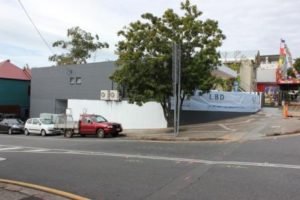 From a dark slate grey to a beautiful bright white, this store definitely went from "Drab to Fab" with a coat of paint. The emphasis obviously had to be on the quality and finish, because that's what Porter's Paints are renowned for, and so are we.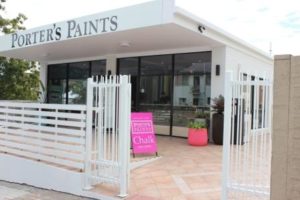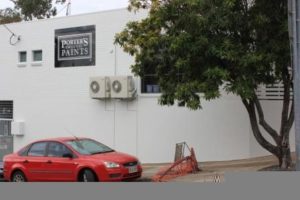 Inside their new store they have built this amazing curved wall which we used to showcase all of Porter's unique finishes…yep, the sample wall, where you can see and feel the texture along with the quality of their products. It has taken me years of practice and application to become an expert in these decorative finishes and I offer advice and assistance to other professional painters in these unique products.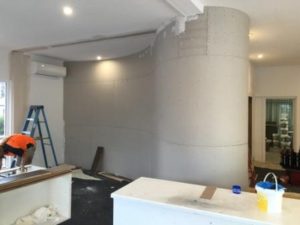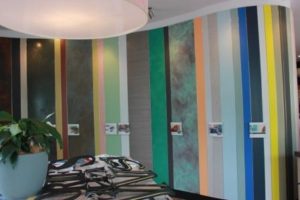 Lime wash floor finishes are so popular at the moment and Darren Slater Painter & Decorator are experts in the application of the Porter's Products to produce all the modern finishes for your floor.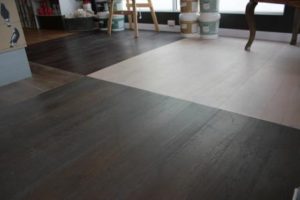 From floor to ceilings…if you're looking for inspiration, then this is definitely the place to visit. We were enthusiastic when we were given the task to showcase their products and our skill as painters and decorators. Yes, we even hung the wallpaper and painted the pots!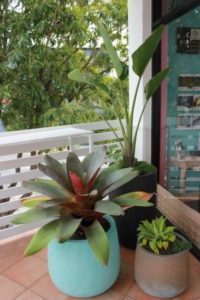 Porter's were so happy with our finished project that they allowed me to sign it!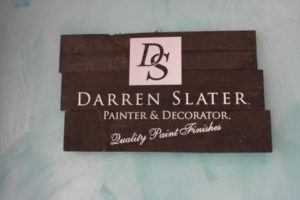 Thanks Porter's for giving us awesome products to work with and for allowing Darren and Slater Painter & Decorator to be a part of your new store.