An amazing Fresco project recently completed at a luxury hotel in Surfers Paradise.
Fresco is a hard wearing finished designed to replicate the cool lustre of trawled plaster wall of ancient European buildings, Fresco gives elegance, depth and sophistication to any wall, it's rich lustre reflects light like fine marble – Porter's Paints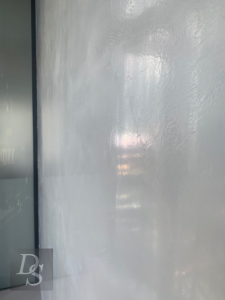 Fresco is usually applied with a trowel, but may be applied with a wide decorating brush or spatula. If applying by brush a rough finish will result. Sand then seal and polish with Porter's Stucco Wax.